Server Information
i7 4.9GHz CPU, 32GB RAM, 2TB PCIE NVME SSD, GTX OC GPU, Intel RAID1 daily backups, 1Gbps connection
MinedHype hosts its own servers by colocation
We own custom liquid cooled & overclocked hardware co-located inside a secure data center in Chicago, Illinois, USA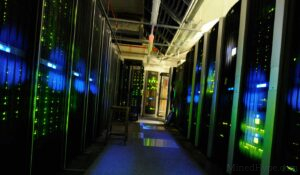 We have enabled Cross-Play in both of our Minecraft servers! You can use any of the following to connect to MinedHype servers: Java PC, Android, Windows 10, iOS, Windows Phone, Windows 10 Mobile, Fire OS, Xbox One, & Nintendo Switch! Players connecting using Bedrock Edition will have a * before their player name. Connect to the servers ip using default ports! Default Java Edition Port: 25565; Default Bedrock Edition Port: 19132
Minecraft 1.16.5 Java 16GB RAM Survival MultiplayerBedrock & Java Connect IP: play.minedhype.com
SMP Server Rules:
No cheating/hacking/exploiting/x-ray/bots/spamming/harassing/ads
Do not lag the server with large machines, farms, etc.
Admins will not help you build or fix farms, give you free items, repair your tools/armor, teleport you anywhere, or teach you how to play the game
You must ask for permission to build or claim next to players & their existing claims
PvP only allowed when agreed upon from both players
AFK or idle is allowed, no time limit. Stay as long as you'd like!
Streaming, recording, videos, & pictures allowed
Be positive, friendly, & respectful
Listen & follow anything admins tell you
English only language speaking server
Grief is only allowed if the AREA IS NOT CLAIMED!
Do not spawn any withers maliciously or around claims that are not yours
Do not spam chat or repeatedly send the same messages
Do not create shops where you do not have access or permission
No large lava or lava casts within 25,000 blocks of center spawn point in the Overworld above sea level
Report any issues on our discord server
Have fun!
SMP Shop Request: https://minedhype.com/shops/
SMP Unban Request: https://minedhype.com/unban/
SMP Server Info: (play.minedhype.com)
Mostly Vanilla Survival Multiplayer
World started as new random seed on 1.14 release
Bedrock & Java Cross-Play
Nether was reset on 1.16 release
Overworld & Nether will never be reset or wiped!
The End is the only world that will be reset every so often for loot
Set 3 /homes using /sethome & teleport to your home anytime using /home
Grief Prevention plugin using stick, chest, & golden shovel for /claim — Player Command List
Teleport to random safe locations up to 35k blocks from spawn point using /rtp
Type /tpshop to teleport to MinedHype's Shopping District area!
PvP disabled by default! Use /pvp on or off to toggle pvp & no pvp in claimed areas!
Wither can only be spawned in The End or Nether
Items & loot that are not in claimed areas are open to anyone
Spawn in a random radius from spawn point 0 to 20000 blocks
Teleport request to a player using /tpa, then they can /tpaccept or /tpdeny
Enable or disable teleport requests with /tpatoggle
Claimed areas are protected 256 blocks above & below ground level
The server will message you death coordinates immediately if you die
30 hoppers, 25 pistons, 25 sticky pistons, and 25 observers limit per chunk
1000 initial claim blocks, 250 accrued per hour, & 100,000 max blocks
Claims expire after 40 days of inactivity
DiscordSRV live events/achievements/chat in #smp-server
Data packs: Anti Enderman Grief, Double Shulker Shells, Dragon Drops Elytra, Player Head Drops
Sleeping in a bed sets your respawn point
Night-time will be skipped if 25% of players are sleeping
Use /dynmap hide or /dynmap show to hide/show yourself on dynmap
No world border, explore as far as you want
Minecraft 1.16.5 Java 6GB RAM Anarchy Survival MultiplayerBedrock & Java Connect IP: anarchy.minedhype.com
Anarchy Server Info: (anarchy.minedhype.com)
Anarchy Survival Multiplayer on hard mode
Version compatibility with 1.9 – 1.16.5 clients
Bedrock & Java Cross-Play
Customized anti-cheat & anti xray
Nether & The End has been reset on 1/29/2021 for Nether Update release (no more resets)
Lag machines will be removed
Chat is not moderated, use /ignore or push button P to mute/block players from Minecraft
Grief, Raiding, & PvP allowed
No datapacks & no game changing plugins
AFK or idle is allowed, no time limit
Spawn in a random radius of 3000 blocks
DiscordSRV live deaths/events/achievements/chat in #anarchy-server
No world border
Last updated 2/22/2021