MinedHype Gaming Community Archived News
8/31/2019
Death Ban time for hardcore anarchy server reduced to daily, you will only be banned for 24 hours! Spawn has also changed to random 2000 block radius! Connect to hardcore.minedhype.com
8/25/2019
Our next Bridge Building Challenge is now ACTIVE! Enter now as the event will end on Sunday September 1, 2019!
8/20/2019
Our next event is a Bridge Building Challenge that is scheduled to start August 25th 2019 at 12PM PST & end September 1st 2019 at 12PM PST! It is FREE to enter & open to anyone who wants to compete!
8/13/2019
FTB Ultimate Reloaded 1.8.0 server is now online! If you are interested in joining our white-listed FTB server, join our discord & ask in our #support channel!
8/12/2019
We have started surface map rendering on DynMap, check out your builds in more detail!
8/4/2019
Thank you to everyone who participated in our first MinedHype event & congratulations to our event winner Dendriform!
1st — Dendriform
2nd — bornrevolution
3rd — Lizzalicious

We are working on our next event which will be active in about 3-4 weeks, more prizes and bonus blocks will be given away! Join our discord for early announcements!

Winning Tower Build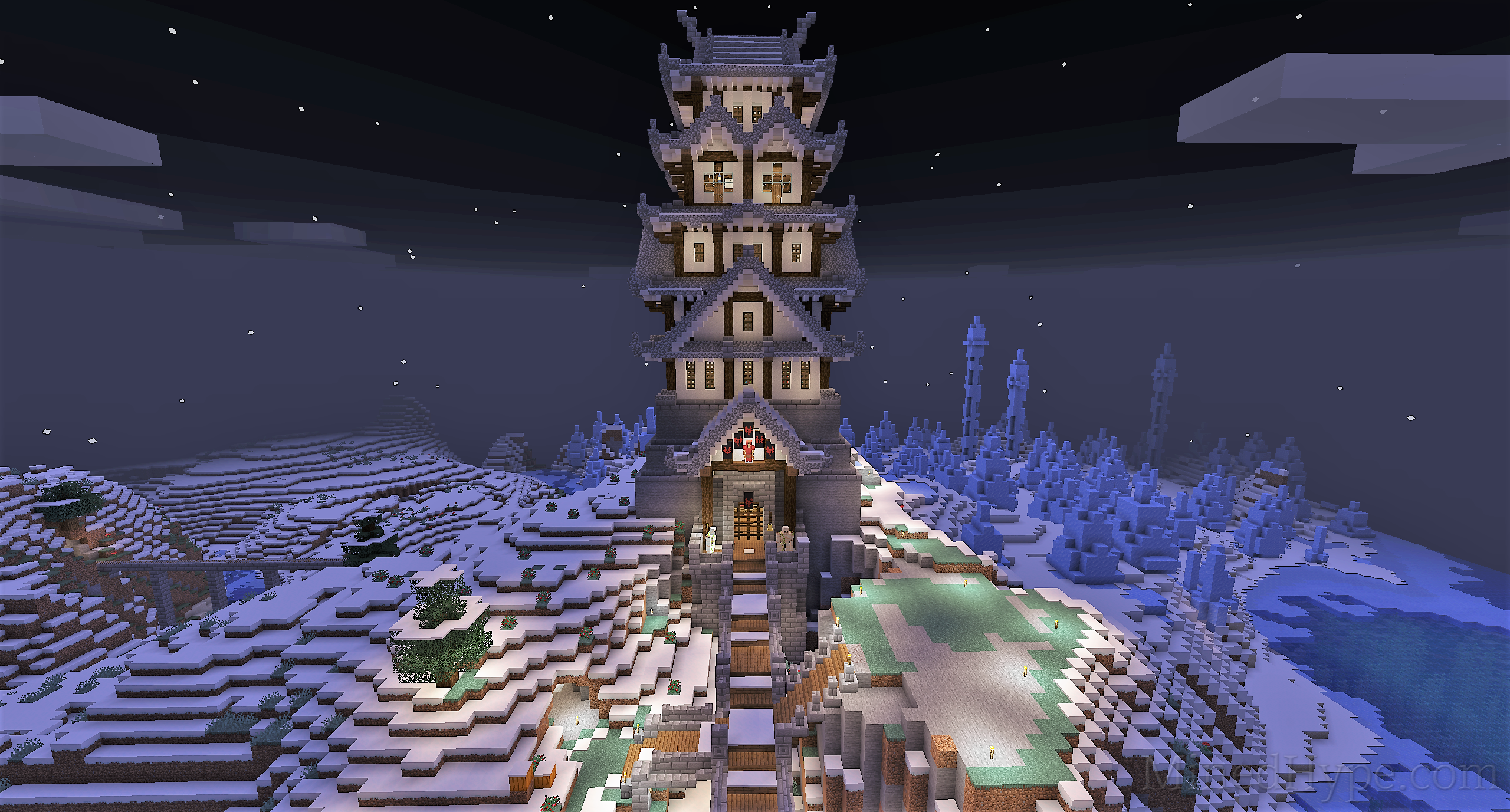 7/28/2019
We have started our first MinedHype Event! Always 100% FREE! Check out the Events page & submit your Minecraft in-game username to compete in the Tower Build Challenge! Prizes will be given out to multiple players! The winner will be posted on our front news page!
— Starts: 7/28/2019
— Ends: 8/4/2019 12PM PST
7/19/2019
Minecraft 1.14.4 update successful!
Minecraft Survival Multi-Player — play.minedhype.com
Minecraft Hardcore DeathBan — hardcore.minedhype.com
7/14/2019
Night-time will be skipped if 50% of players are sleeping in the SMP server – play.minedhype.com
7/9/2019
Congratulations Banneling for being the first player to slay the Ender Dragon in our SMP server, enjoy the elytra!
[Tue, 9. Jul 2019 00:58:29 CDT INFO] Banneling has made the advancement [Free the End]
7/4/2019
We have added a new Minecraft server to our lineup — Hardcore Survival with DeathBans!
Connect to server ip: hardcore.minedhype.com
7/1/2019
The End is now enabled in our survival server! We have also installed 4 new data packs for play.minedype.com:
— AFK Display: grey out players name who are AFK
— Anti Enderman Grief: prevent endermen from picking up blocks
— Double Shulker Shells: make all shulkers drop 2 shells
— Dragon Drops Elytra: make ender dragon drop a dragon egg and elytra on death
6/30/2019
Sleeping requirement to skip night time lowered to 10% for our Minecraft survival server — play.minedhype.com
6/24/2019
We have finished updating our Minecraft servers to 1.14.3
6/22/2019
CoreProtect is now running in our survival server – play.minedhype.com & we can fix any grief and rollback any changes even if they are not in claimed areas, your builds are safe with us!
6/14/2019
Set your player home in the Minecraft server using /sethome & teleport to your home anytime using /home. Beds are still used for respawn & sleeping
6/9/2019
Send a teleport request to any player in the Minecraft server using /tpa, then they can /tpaccept or /tpdeny your request
6/2/2019
Claimed areas now show on DynMap & increased accrued blocks per hour to 250
5/27/2019
Server maintenance & 1.14.2 update successful!
Minecraft 1.14.2 Survival MultiPlayer — play.minedhype.com
Minecraft 1.14.2 Anarchy Vanilla — vanilla.minedhype.com
5/18/2019
100% Vanilla Anarchy Survival Multi-Player Minecraft 1.14.1 server is now online and ready for chaotic anarchy! This server has no rules & no plugins, anything goes! Connect to vanilla.minedhype.com
5/13/2019
Our Minecraft 1.14.1 server is now completely updated! Check out the live DynMap! Connect to: play.minedhype.com
5/8/2019
Since Minecraft 1.14 requires more server resources, we've decided to allocate 12GB of ram and overclock our i7 cpu to 4.9Ghz. The Minecraft server should feel a lot smoother as we also moved it to the faster pcie nvme ssd and applied some custom java server optimizations!
5/5/2019
DynMap is now up and running with Minecraft 1.14 Java! Check out the live server map at http://dynmap.minedhype.com
5/3/2019
Both of our Minecraft servers are now updated and running the latest versions and plugins. All of our Counter-Strike servers will automatically update and restart as soon as valve releases any updates. Less downtime, more playtime!
4/30/2019
GriefPrevention is now completely working in our new Minecraft 1.14 server, it's the only plugin we are using! The server is now public and can be connected to: play.minedhype.com
4/24/2019
With the release of Minecraft 1.14, we have set up a new Pure Vanilla server that we are preparing for public release! As soon as Spigot/PaperMC becomes available for 1.14, we will make the server public with updated plugins. Our 1.13.2 server will remain online.
4/19/2019
Updated our Minecraft server plugins to the latest version and adjusted some settings: New starter items by spawn for new players, boats and minecarts are now exempt from clearlag and will never be removed, and claim blocks accrued amount doubled per hour.
4/11/2019
We now have a new Counter-Strike 1.6 Dust2 1000 FPS server!
connect cs.minedhype.com:1337

4/5/2019
Our Minecraft server and discord are now fully open to the public! We are also open to any game server requests for us to host!
Discord Link: https://discord.gg/Sb4dkkT
Minecraft Server: play.minedhype.com
3/22/2019
We are now accepting new players for our Minecraft SMP server!
Apply by emailing admin@minedhype.com your discord and Minecraft username.

3/17/2019
We now have 2 Classic Offensive servers up and running!
Assault 128 Tick — connect csco.minedhype.com:27015 — (cs_assault_csco)
Dust2 128 Tick — connect dust2.minedhype.com:27015 — (de_dust2_csco)

3/16/2019
Our Minecraft Server has fully rendered DynMap for our survival 1.13.2 world!
3/11/2019
Our new Counter-Strike: GO servers are up and running! Click the Game Servers List link above to see the complete list!